February 25-29th, 2020
5 days, 4 nights
— A RETREAT FOR ALL CREATIVES —

stylists, planners, florists, photographers and all other creatives who want to elevate their business and gain a deeper passion and inspiration for their craft.
"I can honestly say that there is no video you could watch or review you could read that would even come remotely close to the actual magic you experience by attending a styledyou workshop."
WHat are you investing in?
yourself. duh.
but its deeper than that. you're investing in your heart, in your business, in the nourishing of your CREATIVITY and deepening of knowledge.
This is not your average workshop or retreat and this is not just for one type of creative.
Styledyou retreats are for any creative business owner (or aspiring boss babe) that is craving a different community.
a safe place to be encouraged, loved, spoiled and taught by industry leading professionals.
Our creative retreats are not focused on solely gaining content but rather creating a well-rounded business and brand that you are proud of.
we want you to come as you are and let us pour our hearts into you for 5 days.
How do we do this?
epic locations
Insanely beautiful lodging
intensive Business coaching
Classes on styling and designing shoots, events and all things in between
rotating Creative classes such as floral design, flatlay composition, brush lettering and more
real discussions about building a business that says what you want it to. Helping you understand your worth and create intentional, authentic decisions for a happier, HEALTHIER life as a boss babe.
The House
One of the most important parts of styledyou is that you are comfortable and get to stay in a once-in-a-lifetime location with the most BEAUTIFULLY designed lodging.
BREAKFAST, LUNCH, DINNER and snacks WILL always BE taken care of for you. We care about dietary restrictions and special cravings and make sure you feel nothing less than spoiled at all times.

We plan a perfect ratio of creativity, community, learning and rest and relaxation through lessons, meals, excursions and free time to reflect and regain inspiration.
let's do this
Investment cost: $3,200
or 7 payments of $500 split evenly between now and Feb 1st, 2020
logistics
We provide all food and lodging for attendees.

We provide all transportation once on the property for the retreat

The best place to fly into is coolangatta, australia.
From here, you can Uber to the house location on the 25th of february.

6 months from the retreat start date, we will start a facebook group for all of our attendees to connect, get to know each other and organize group transportation to the house (if desired)
The Babes Behind the Magic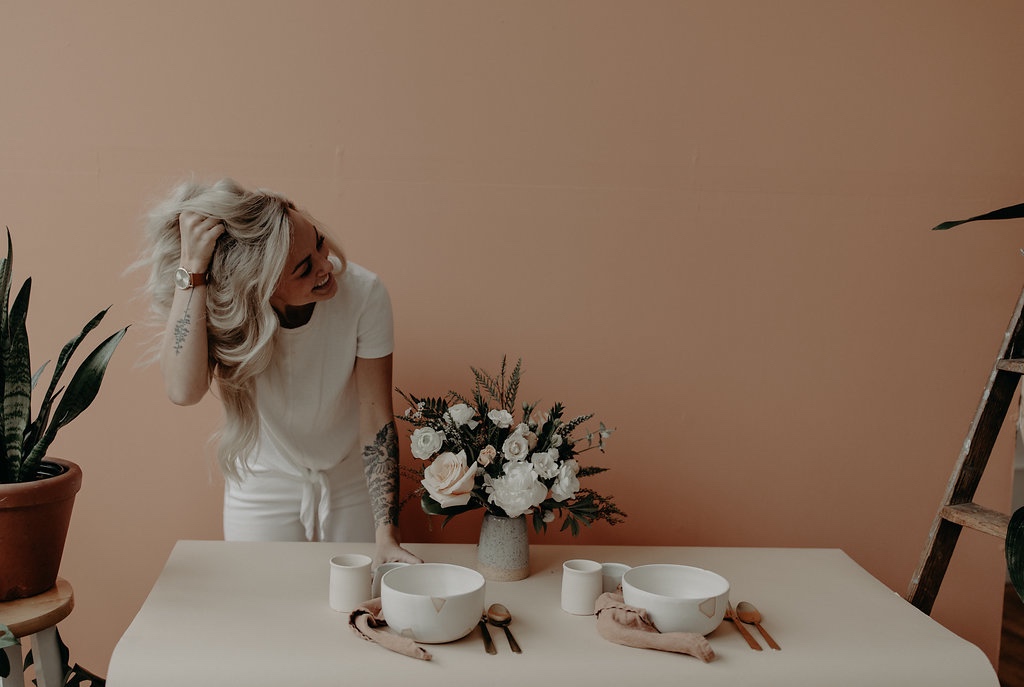 owner of mae & co creative and styledyou. Manda has been designing and styling for over 4 years with 9 additional years of management before that.
Mae&Co specializes in intimate weddings and elopements. Manda is passionate about ENTREPRENEURship and creating your niche. Styledyou is her baby that combines all those things and teaches others what they need to know to create a brand, business and life they are proud of.
Mae&Co creative does all of our planning, designing, business coaching and fundamentals of design course
this job is so meaningful to me-- its a huge passion of mine and getting to genuinely become your friend in the process is also. i grew up with parents who documented everything + when my husband surprised me with a canon rebel to photograph our babies growing up that was it for me. i look back on all the out of focus, messy real emotion filled photos and thats why i do photography-- i want to capture the real moments-- the giggly, joyful, quiet and true to you moments.. your effortless love-- my style emphasizes love and storytelling; to document the moments that often go unnoticed.
Karra is our bts and styled shoot photographer
Good Seed Floral is a full service wedding floral design studio based in Portland, OR and Austin, TX that helps couples wanting something a little different and 100% them by using organic, natural designs mixed with fun textural elements. They are also committed to helping other creatives discover a love for floral styling, realize their dreams and feel confident about running their business well.
goodseed floral teaches our hands-on florals arranging course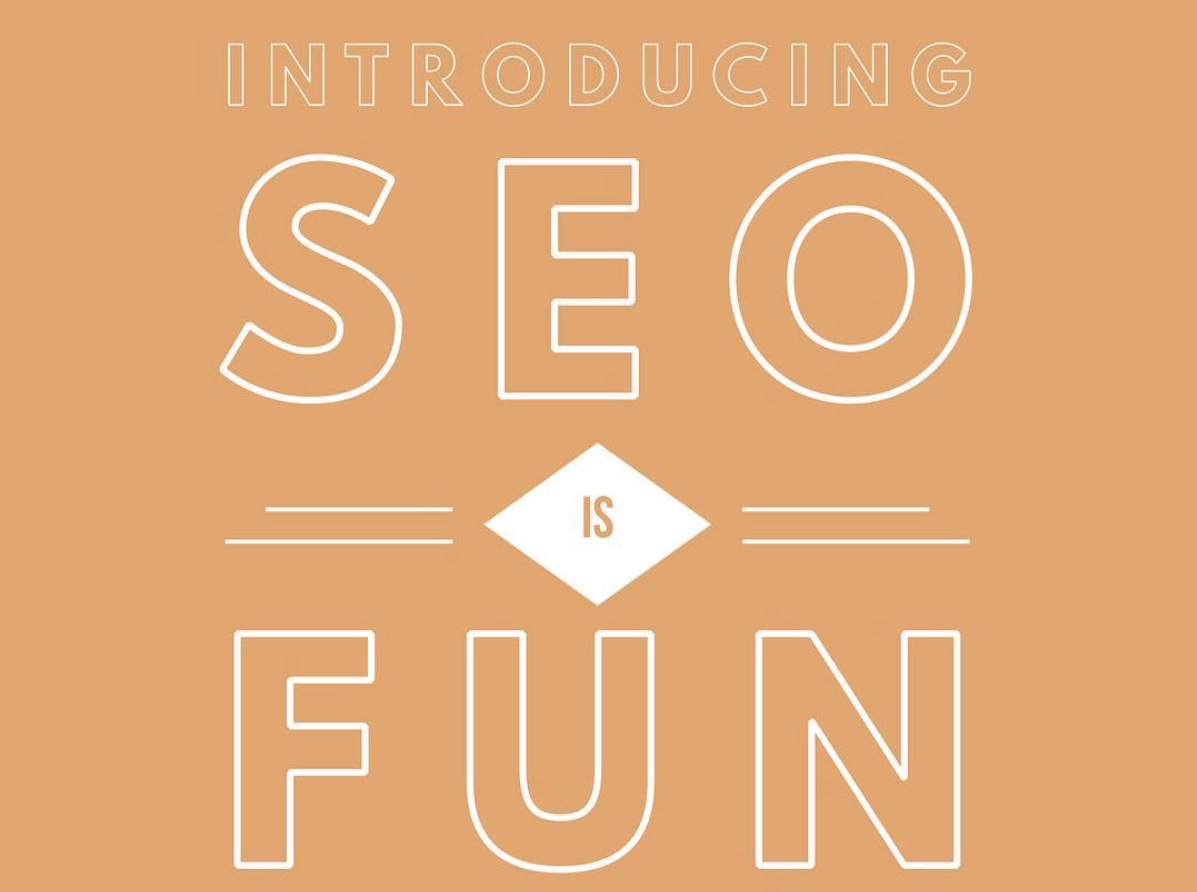 Practical SEO education for creatives, photographers, and wedding professionals.
And yes - it can be fun - pinky swear.
SEO isn't just a skill, its a way of thinking. We will start from the very foundations of how to put on our marketing thinkcap and from there develop a laser-focused content plan for your business. You will learn how to pull back to a birds eye view and see how to cast your optimization net in the most effective ways.
Seo is fun will be teach our first ever virtual course on enhancing your seo
My name is Kaitlyn, Calligrapher and Stationer of Seek Paper Co. I'm a twenty-something southern Florida girl, living in the Pacific Northwest with my wonderful Husband.
My hope is that this little paper company would give each person whose hands hold our paper the encouragement to let God do glorious things in their hearts and to spread His truth to others.
My favorite things include pizza, weekend adventures, and wearing my pajamas all day!
Seek Paper Co will be teaching a her famous virtual course on flatlay styling
CHECK OUT A SAMPLE SCHEDULE OF OUR RETREAT
DAY ONE
4:00 - Welcome's and cocktail hour
Intros and syllabus for the week
Getting Creative - A creative workshop such as floral styling, brush lettering, ribbon dying, macrame, flatlay styling, etc
Community - Dinner & Drinks
Rest & Relax - Lights out
DAY TWO
8am - Coffee and breakfast
Learn - Fundamentals of styling for all creatives by Mae&Co Creative
Getting Creative - Floral styling and centerpiece making with Goodseed Floral
Lunch
Learn - Finding your direction & creating your brand with Mae&Co Creative
Rest & Relax - Free time
Learn - Planning a shoot / Group project assignments for workshop
Community - Dinner
Rest & Relax - Lights out
DAY THREE

8am - Coffee and breakfast
Learn - Guest speaker
Community/Rest & Relax - Beach day in Byron bay!
Lunch in town
Getting Creative - A creative workshop such as floral styling, brush lettering, ribbon dying, macrame, flatlay styling, etc
Learn/Rest & Relax/Get Creative - Group work time plus one on one businesses coaching with Mae&Co Creative
Community - Dinner
Community - Dance Party
Rest & Relax - Lights out
DAY FOUR
8:00am - Coffee and breakfast
Learn - Guest Speaker
Getting Creative - Shoot prep for individual groups projects
Lunch
Shoot Day
Community - Dinner
Rest & Relax - Lights out
Day five
8am - Breakfast
9am - Huges and goodbyes